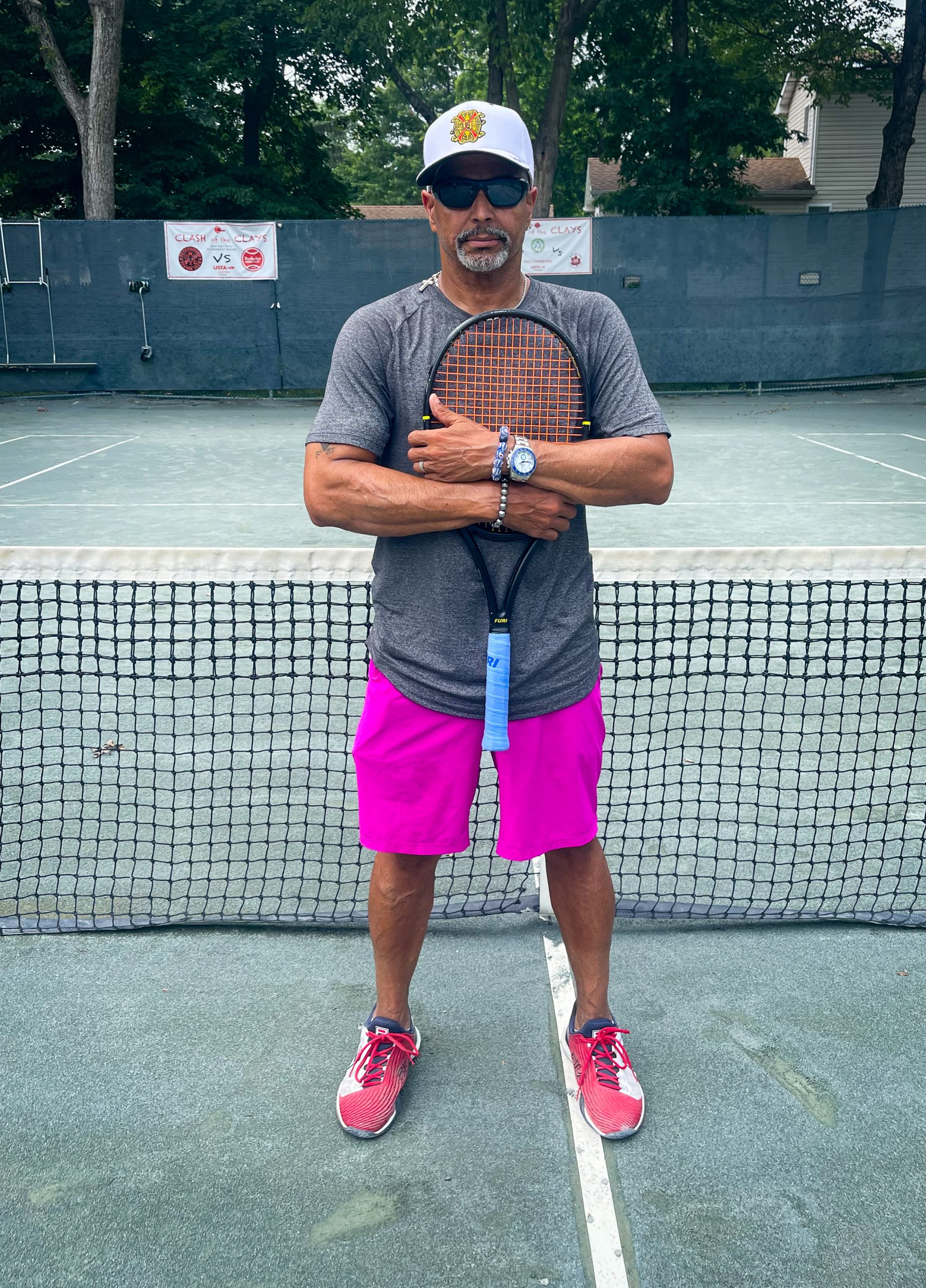 Todd Sherman, Tennis Pro @ Netherwood Tennis Club
Todd Sherman brings over 25 years of professional teaching and 40 years of playing experience to The Warren Health and Racquet Club.  Todd was a top ranked junior player in Florida. Todd went onto play tennis for South Carolina State University on a full scholarship.
Todd is still an active player, playing on several national placing teams. Most recently he finished #2 in the country on his men's forty plus 4.5 USTA Team.
Todd is certified by both USPTR and USPTA. He has worked with all levels of students from beginners to national ranked players.  Todd has been a top teaching pro at the Warren Health and Racquet Club for over 25 years.
Tennis Lessons – 2023 Rates
Members vs. Non-Member Rates
Non-members: $100/hour
Members: $80/hour
Group Lesson Rates
three (3) people $90/hr ($30/person)
Four (4) people $80/hr ($20/person)
Sponsored Content
The ads on our site help us with the cost of maintaining the website. We are a non-profit organization and our member volunteers contribute their efforts to improving the club.  We hope you can forgive us for hosting ads!